What is a Travel Insurance?
OkBima
16 Jan 2023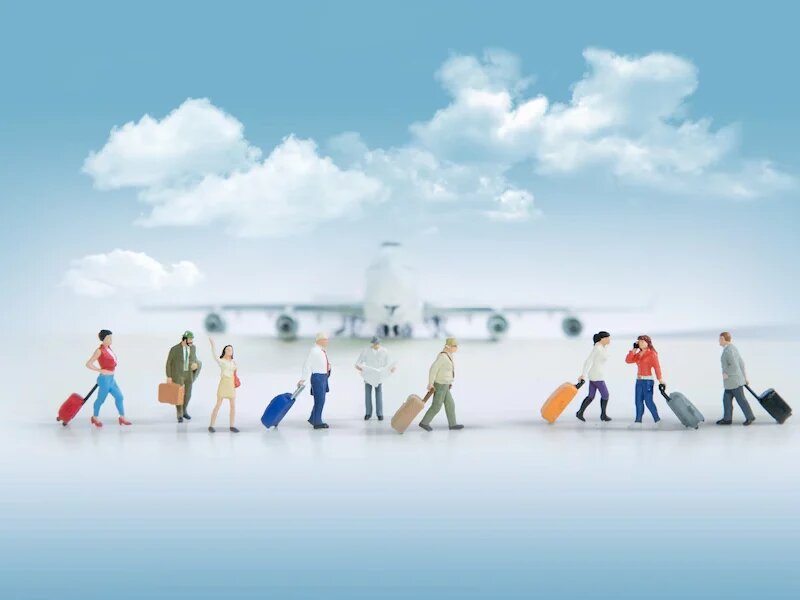 Travel Insurance
We'll need to purchase travel insurance ahead of time to cover the dates you'll be travelling. Not only that, but travel insurance gives you the peace of mind to enjoy your trip without interruption.
As a result, always make sure you have the correct travel insurance policy, which can be purchased online and covers all of your needs. Purchasing travel insurance online will keep you safe in the event of an accident.
Always remember that purchasing travel insurance is an investment because it is something you are doing to protect yourself and your loved ones.
Do I need a Travel Insurance?
You'll need travel insurance for a variety of reasons, including:
Overseas medical emergencies
Flights that have been delayed
Requirements for each country/visa
Luggage Mishaps/Delays
Coverage for natural disasters and man-made disasters
Cancellation of a trip/missed flights
Interruptions to your studies
Theft of a plane
If you are still confused, the following facts will help you in deciding: –
In most cases, medical charges in foreign nations are 3 to 5 times more.
Every year, over 25 million pieces of luggage are misplaced by airlines.
In tourist-heavy countries, travel frauds are fairly widespread.
As a result, it's critical not only to buy a travel insurance plan, but also to pick the proper one. When you purchase travel insurance online, you are protecting your trip from all financial losses. Leaving aside financial security, travelling overseas without proper insurance coverage can be disastrous in the event of an unpleasant event.
For travelers, a missing passport or a missed flight are terrifying scenarios. On many occasions, being without insurance coverage might leave you feeling disoriented, so always have a backup plan in place with a travel insurance policy.
What are included in the Travel Insurance?
The following are included in a Travel Insurance: –
Baggage/Passport Loss: Nothing is more terrifying or risky than misplacing your luggage or passport while travelling. Your travel insurance coverage may not cover the loss of your passport or luggage, but it will cover the loss of cash or valuables. It will also pay the costs of obtaining a new passport.
Cashless Treatment: Although we do not want to visit a hospital during a vacation, it is sometimes necessary. You can, however, get insured under travel insurance plans and take advantage of the cashless option. This service is available at hospitals that have been approved by the insurance company.
Cash Advance in a Hurry: Cash advances are covered under your travel insurance coverage in the event of an emergency. Being stranded overseas due to hospitalisation, as well as the loss of credit cards, cash, and traveler's cheques, can be stressful. You can get a cash advance after a certain period of time if you have an insurance coverage.
Baggage delay: The items in the baggage, such as worn clothes, toiletries, and other essentials, are compensated for the baggage delay under travel insurance coverage. When it's necessary, baggage delays can be stressful, and they can sometimes result in baggage loss.
Trip cancellation/curtailment: Riots, protests, strikes, natural disasters, family deaths, inclement weather, and so forth. Any type of emergency scenario can cause a trip to be cancelled or shortened. However, if you have travel insurance, you can be paid for your ticket costs.
Hijacking: If your plane is hijacked during a trip, this coverage of a policy may be able to recompense you for the emotional suffering. These sorts of policy covers are not commonly chosen by policyholders, yet they can be extremely useful while travelling to unknown areas.
Credit card theft : When travelling overseas, credit card theft insurance is a must-have. If your credit card is stolen or lost, notify your insurance company right once. When you notify your insurance provider, you become eligible for an emergency cash advance.
Medical evacuation: Emergency medical evacuation is covered by standard travel insurance. It covers the cost of the airlift, or the expense of returning to the home nation with medically prepared flight apparatus.
Bounced flight/ hotel booking: In such cases, the traveler's pre-booked accommodations or aeroplane tickets are unavailable when they arrive. If the preferred accommodations are not available at the time of arrival, the covered individual is compensated for the pre-booked hotel room or plane tickets.
Accidental death: The most significant feature of travel insurance plans is the accidental death coverage. The family of the deceased is compensated up to the sum maximum insured under this insurance in the event of an accidental death while travelling.
Personal injuries: Personal injuries or expenses caused during the trip are paid by the travel insurance carrier. Injuries sustained while under the influence of drugs or alcohol are not covered under the policy.
Personal liabilities: During a journey, the Personal Liability provision protects you from claims for bodily injury, property damage, or damage to another person.
Burglary in the house : If you are on a vacation or a business trip and your home is broken into, your insurer will pay for the damages and losses you incur as a result of the robbery.
Are there any added benefits?
Of course, there are quite some added benefits for a minimal charge:
Emergency Hotel Accommodation For Family Members
Escort For Minor Child
Loss Of Personal Belongings Cover
Emergency Hotel Accommodation For Insured And Family Members
What are the various types of Travel Insurance?
There are quite a few types of Travel Insurance for you to choose on: –
Individual Travel Insurance: Are you planning a solo trip? Or are you planning a trip to see your family in another country? When travelling alone, you require additional safety and access to immediate assistance, particularly in the event of hospitalization or other emergency situations.
Senior Citizen Travel Insurance: Travel insurance for senior folks is best for people over the age of 70, just like health insurance plans are adapted to the age factor. After retirement, the elderly enjoys travelling, and they frequently travel alone or in pairs. This type of plan safeguards them against unforeseen circumstances.
Family Travel Insurance: A travel insurance coverage designed specifically for families travelling together. The family travel insurance plan provides coverage for the policyholder's immediate family. The insured, his or her spouse, and children are all covered.
Corporate Travel Insurance: Businessmen who travel regularly for corporate work benefit the most from corporate travel insurance coverage. Beneficiaries can enjoy a year of benefits and policy coverage under this plan, allowing them to travel in and out of the country with peace of mind.
Student Travel Insurance: This plan has been designed with students in mind. It has the unique property of extending the validity for a set period of time, usually two years.
Group Travel Insurance: The travel insurance policy is tailored to the needs of groups of people travelling together. The tour operators are usually in charge of this form of travel insurance. Group travel includes tours to historic sites, museums, and industrial training.
Domestic Travel Insurance: Domestic travel insurance is a useful companion when travelling within the country. It safeguards you from a variety of dangers and calamities.
International Travel Insurance: International travel insurance plans cover a considerably broader range of activities, including international travel, trips, vacations, family visits, studies, business meetings, and much more. It also relies on the insurance company's policy options.
Single Trip Travel Insurance: Those who travel abroad only once in a while will benefit from the single trip travel insurance plan. This plan covers the policyholder and any accompanying beneficiaries from the start of the voyage until they return to the country's boundaries.
Multi-Trip Travel Insurance: The Multi-Trip Travel Insurance plan is designed for customers who travel frequently or many times per year. It refers to a package that covers round-trip travel for a set length of time, usually a year.
Leave a Reply