Two-wheeler Insurance
OkBima
16 Jan 2023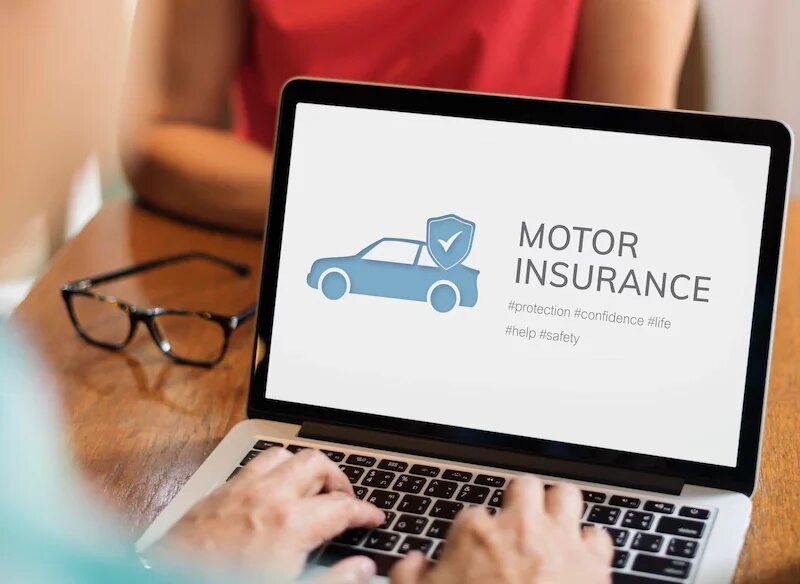 Two-wheeler insurance is a type of policy that focuses on providing protection and coverage for two-wheeler. It covers the cost of repairs if your two-wheeler is damaged in an accident. Apart from accidents, it also protects against financial losses due to theft, natural catastrophes, vandalism, and other third-party obligations.
Reasons to buy motor insurance policy:
As per The Motor Vehicle Act 1988, it is mandatory for every two-wheeler owner to insure their two-wheeler, failing which penalty has to paid in form of cash or imprisonment of up to 3 months.
It covers any damages that are caused to your precious two-wheeler by man-made or natural calamities.
It prevents the burden of repairs and other unforeseen expenses and prevents a hole in your pocket.
It pays for the third-party compensation if someone gets injured in an accident with you.
Types of two-wheeler insurance
Third-Party Liability-Only Cover: This mandatory policy guarantees to pay for the damages caused to the third party only, in case of an accident.
Collision coverage: It reimburses the damage to the insured two-wheeler and provides personal accident coverage to the owner-driver of the two-wheeler.
Comprehensive coverage: It is a comprehensive policy and covers damages inflicted upon you, your car, a third party or the third-party's car as required.
l make you disciplined to save for the rest of your life
Kinds of two-wheeler insurance riders
These are the add-on benefits you can avail on top of the basic two-wheeler insurance policy coverage. To get this extended coverage, you will have to pay some minimal added costs which get added to your basic premium amount.
Kinds of riders you can avail are:
Engine Protect Cover: Your two-wheeler 's engine is one of its most important components, and the Comprehensive Policy does not cover engine damage. That's where the Engine Protect cover for two-wheeler comes in handy. If you choose this option, Okbima will pay for the costs of repairing or replacing engine parts. This add-on covers damage to the engine caused by engine oil/coolant leaks as well as hydrostatic lock.
Consumables Cover: This add-on will cover the costs of consumable supplies used during your two-repair wheeler's or servicing. The Comprehensive two-wheeler Insurance Plan does not cover the cost of consumable goods like engine oil, coolant, nuts and bolts, and so on. However, if you choose the two-wheeler's Consumables Cover, Okbima will cover these costs.
Zero Depreciation Cover: Wear and tear will decrease the value of a new two-wheeler or scooter over time. The depreciated value will be subtracted from the claim amount during settlement. However, if you choose the Zero Depreciation Cover for a two-wheeler, Okbima will cover the cost of component repair/replacement without deducting the depreciation value.
Roadside Assistance Cover: If you are trapped on the road, this add-on will provide aid. If your two-wheeler develops a flat tyre, runs out of gas, or suffers any other form of damage, Okbima will give technical support. If your two-wheeler needs to be transferred to a local service centre, Okbima will provide towing assistance.
Key Protect Cover: Consider what would happen if you misplaced your two-wheeler two-wheeler key while on a riding trip. Your trip will be ruined, and you will face additional costs as a result. If you purchase the Key Protect add-on, however, Okbima will pay the cost of replacing your key if it is lost, damaged, or stolen. In the event that the lockset is stolen, the add-on also covers the costs of repair or replacement.
Outstation Emergency Cover: If your two-wheeler breaks down or is involved in an accident outside of a 100-kilometer radius of your home, this add-on will aid you. Okbima is obliged to pay the sum mentioned in the add-on cover if you purchase this add-on. If you frequently go on long bike/scooter journeys, the Outstation Emergency Cover add-on is useful.
Benefits of two-wheeler insurance
Legal protection
Personal accident cover
Coverage against the damage caused to the third party or property due to accident
Coverage against the repairs and other unforeseen expenses of your two-wheeler
Protection against damages caused due to natural calamities
Optional benefits that you can avail by having riders, i.e., Engine Protect Cover, Roadside Assistance Cover etc
Leave a Reply