Term Insurance Comparison in India 2023
OkBima
13 Sep 2023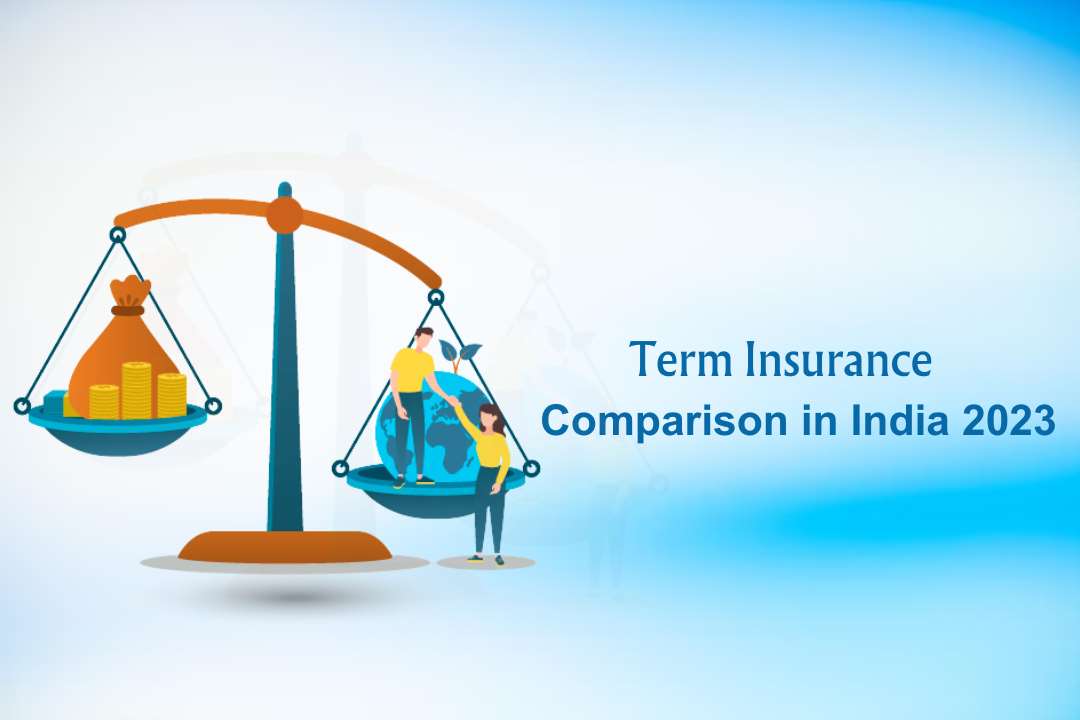 Welcome to Term Insurance Comparison in India 2023. In this guide, we'll help you navigate the world of term insurance plans, making it easier for you to choose the ideal coverage. Whether you're seeking financial security for your loved ones or planning for the future, our comparison will empower you to make informed decisions. Let's embark on this journey of discovery and find the term insurance plan that suits your needs best. But how do you decide which plan is right for you? We'll discuss important information about term life insurance and help you find the best coverage.
Know Your Term Insurance Needs
You need to know your term insurance needs, your risks, and how much coverage you need. You also need to know what coverage is best for your budget.
You can't have enough life insurance—that's a fact. The more people you depend on your income, the more reason to get it right. To get it right, start by knowing yourself better than anyone else: who do I depend on financially? What would happen if I were no longer here? How many people would be affected? The answers will help determine how much coverage is needed if something happens to you or your spouse.
To protect yourself from financial loss due to injury or death, you must know what could happen if disaster strikes. And the best way to determine your needs is to work with an insurance professional. They can help you understand the various options available. They can explain how the plans work and help you choose what's right for you.
Explore Your Choices of Term Insurance Plans in India
When you're ready to compare, you first consider how much coverage you need. Consider how much you can afford to pay for your insurance and how long you need coverage.
If, after looking at all of your options here, it's clear that term insurance is right for you. But what kind? This post will help guide you through the differences between each type of term policy. So that when the time comes for renewal or purchase, it will be an easy and enjoyable process.
How to select the best Term Insurance Providers?
If you want to ensure that you're getting the best insurance provider, there are a few factors to consider. You should check out the following:
1. Company ratings: A company with stellar customer service ratings will give you excellent service in case of an accident or injury. Conversely, customers may complain about their representatives' behavior. It might be time to consider looking elsewhere for coverage.
2. Financial health: Another thing that matters when considering an insurance provider is its financial health. Suppose a provider has been struggling financially recently. In that case, it may not have enough money to pay out on claims when they come up. Thus, a more secure financial position will not provide as much protection from risk.
3. Customer service history: This includes complaints against the company itself over any period, as well as complaints against representatives.
4. Reputation: The company's and its representatives' reputation can also be an essential factor. Consider that when choosing an insurance provider. You should ensure that they're known for providing top-notch service. This will help you get what you need if an accident occurs.
How to Compare Term Insurance Prices?
To get the best value for your insurance, it's important to compare prices. The best place to start is with a comparison of premiums. This is simply the amount that you pay for each year of coverage. It's not necessarily an indicator of quality. But it will give you an idea of how much coverage costs and how much money you'll likely spend overtime on premiums.
Comparing premium prices across different companies can be time-consuming. It can be difficult because they use different variables in their calculations. However, it will be easy if you take some time upfront and do those calculations yourself. You will know what rates to expect when shopping around for life insurance policies later down the road.
Evaluate Customer Service Rating
A good customer service rating is the next step in your comparison. Customer service is a crucial aspect of any insurance company,. You should be able to see how well each company does in this area. You can find out about customer service by calling or visiting the website of each provider you're thinking about using.
If there are no reviews online for a specific insurer, look at their financial ratings. See if they have been ranked as one of the best insurers in the industry. If so, they've likely earned high marks when it comes to customer satisfaction as well.
Compare The Coverage Options of Term Insurance
The best insurance companies will offer their customers various coverage options. This should be apparent from the outset, with different types of coverage clearly explained and easy to understand. In addition, each option should be affordable and easy to compare.
A good insurance company will make it easy to compare their various options. They can provide an online calculator that you can use at any time. The company should also provide an annual or quarterly statement detailing how much you've paid in premiums. They can also tell how much interest is being applied toward your loan balance. Also, They will provide how much life insurance coverage is currently available through your policy.
Premiums Comparison of Term Insurance Plans
You can compare the premiums for the term life insurance policies you are considering You will need to add the monthly and annual premiums. This is an essential step. A policy with a high monthly but low annual premium might be good. It may cost less over time than one with a lower monthly but higher annual rate.
You also need to take into account any provisions of each policy that affect your monthly or annual rates. These could be medical exams or age brackets. Pricing can be tricky sometimes. So be sure to ask your agent if any additional costs are associated with these features before making your final decision.
Why Choose Okbima To Compare Term Insurance Plans?
Okbima is a comprehensive online insurance aggregator platform. That provides you with all the information you need to make an informed decision about term insurance. It helps you compare different providers and policies so that you can find the right policy for your needs. With Okbima, you can be sure you are getting the best possible deal on your coverage. It offers a user-friendly interface and helps you compare the features of different term insurance plans.
Finally, don't forget that each company bases its pricing on different things—whether it's based on health conditions or not. So sometimes it's best just to compare apples-to-apples when comparing two companies' products side by side!
Conclusion
We hope this article has helped you better understand term life insurance. There are many factors to consider when buying it. But with some patience and research, you should be able to find the right policy for your needs. If you still have questions about how much coverage you need or what kind of policy works best for your situation, contact us today!
Leave a Reply