Post Office Monthly Income Scheme - POMIS Interest Rate 2023
OkBima
13 Jul 2023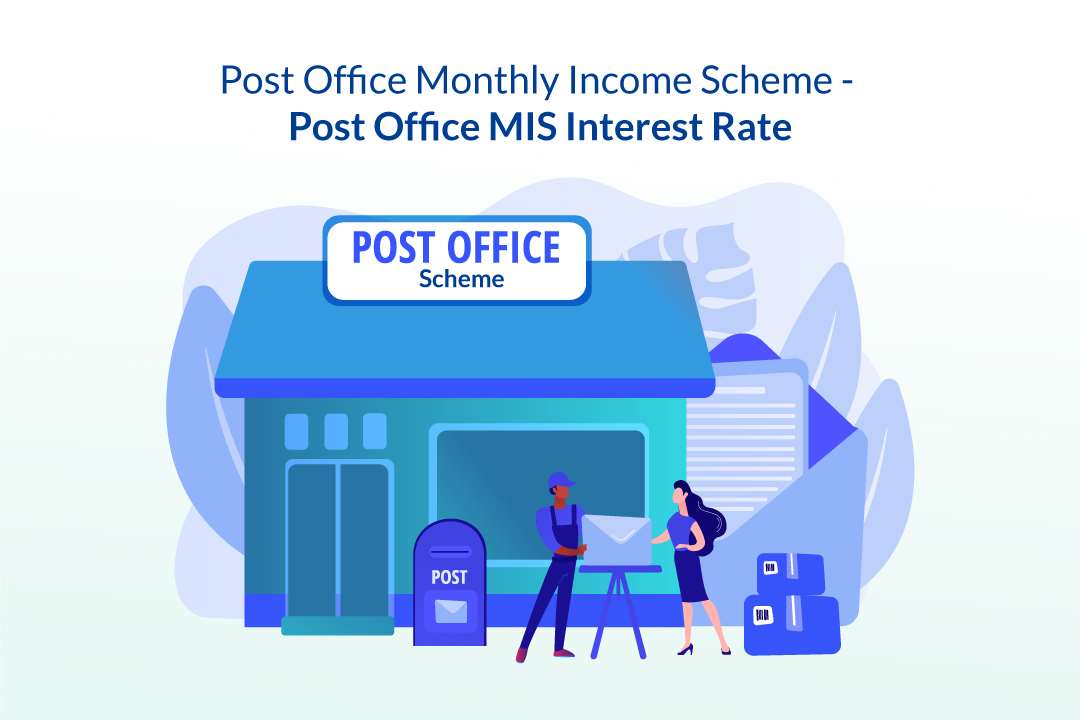 A specific kind of term deposit account provided by India Post is the Post Office Monthly Income Scheme (MIS). The MIS program offers monthly interest payments and is appropriate for investors looking to generate recurring or supplemental income from their holdings.
It is a category of investment plan provided by the Department of Posts (DoP), generally known as India Post. Any postal facility in a specific area is where people can invest in monthly income plans offered by the Post Office. The Post Office Monthly Income Scheme offers interest at a 7.50% p.a. as of April 2023.
Essential Elements of the Monthly Income Plan for Post Offices
Following are some of the plan's noteworthy characteristics:
1. From one individual office to the next, you can move your POMIS account for free.
2. Investors can create numerous accounts for each post office deposit.
3. You can reinvest in POMIS any maturity proceeds you get after the period.
4. An additional nominee for the investor's Post Office Monthly Income Scheme account is permitted. The principal account holder must state the nominee/beneficiary's share of entitlement if there are several nominees.
5. Taxable interest is earned even though no TDS is charged (Tax Deduction at Source).
6. You can either withdraw a lump sum or make a new investment in the post office in the scheme when it matures in five years. However, the investors continue to receive a set monthly income.=
Post Office Monthly Income Program Eligibility Requirements
For opening a Postal Service MIS account, the following requirements must be met:
1. An Indian citizenship is required.
2. Accounts can be opened in minors' names by those 10 years and older.
3. When a juvenile is under 10 years old, an adult can open their account on their behalf.
4. A joint account may be formed with no more than three people.
5. A guardian may open an account on their behalf for someone, not of sound mind.
The Documents Requirements For Post Office Monthly Income Scheme
Below is a list of the paperwork needed to open an MIS account with the Post Office
1. Filled out the application Form
2. Aadhaar cards, voter IDs, passports, and other documents are acceptable forms of identification.
3. Recent utility bills, a passport, a PAN card, etc., are acceptable forms of address verification.
4. Passport-sized pictures.
POMIS Account Opening Procedure
You must start a monthly income plan at the closest post office. Get an application, fill it out, and send it with documentation showing your identity and address. There is currently no online option to create this type of account.
1. You can get the post office savings account application form here:
Download
2. The procedure to open a Post Office Monthly Income Scheme is detailed below in a step-by-step fashion:
3. The first step is establishing a savings account at the closest post office.
4. Request a form and fill it out with the necessary information.
5. Send copies of the identification and address documents and two passport-sized pictures.
6. Select a beneficiary and give in cash or a cheque carrying the same amount.
How Does POMIS Perform Against Monthly Income Plans?
The Monthly Income Schemes and Monthly Income Plans are frequently confused by people. It worsens because mutual funds and insurance use the Monthly Income Plan. The three of them differ significantly in the following ways. Hopefully, it will permanently dispel the myths.
POMIS
1. Fixed monthly revenue at a 7.5% yearly rate is promised by investment in the post office program.
2. An assured monthly income
3. There is no use for TDS. However, taxable income includes interest.
4. The best candidates for MIS are elderly and retired people who cannot take risks.
5. The investor can take the money after the locking period of merely one year, but only with penalty costs of 1% to 2%.
6. The total amount you may invest in POMIS is limited (9 lakhs for just one account and 15 lakhs for a combined account).
7. Returns are set.
Month-to-Month Income Plan - Mutual Fund
1. It is a debt-oriented mutual fund that invests in equity-debt instruments at a 20:80 ratio
2. Income is not assured monthly. Instead, it is determined by the profits made within that specific time frame.
3. There is no need for TDS.
4. MIPs are for risk-averse investors who prefer to balance their portfolios between safe but uncompromising debt funds and hazardous but rewarding equity funds.
5. If the unit(s) are cashed out within a year after investment, the investor will pay an exit load of 1%.
6. The amount you can invest in MIPs is not restricted.
7. There is no predetermined rate of return. They occasionally can rise to 14% or fall even more dramatically.
Insurance Program for Monthly Income
1. An alternative retirement strategy wherein the insured is given monthly payments in annuities
2. A fixed and guaranteed monthly income is provided. The nest egg from the premiums paid over the course of the policy's duration is used to create it.
3. It is taxed to receive the monthly pension.
4. Monthly retirement income plans are available for people who want to profit from insurance and investing.
5. Due to the long investing tenure (since this is a long-term plan), the insured must pay surrender fees if they remove the money before the policy term.
6. Investment amounts are not restricted.
7. The goal of monthly income programs aim to protect and secure the funds, not to earn returns.
Consequences of An Early Withdrawal From The Program
For withdrawals made between 12 and 36 months after account opening, a 2% discount applies. For early withdrawals between 36 and 60 months after account opening, a 1% discount is payable.
How Does the POMIS Calculation Process Work?
Investment Amount X Annual Interest Rate/12 = POMIS Monthly Interest
1. Amount Invested, for instance, is Rs. 10 lak
2. 7.50% p.a. is the annual interest rate.
3. 5 years is the term.
4. The amount of interest earned each month is Rs. 12,500. For a five-year term, the total interest earned is Rs. 7,50,000.
The Post Office Monthly Income Scheme has a simple application process and minimum paperwork requirements. However, the investor must provide copies of identification documents (such as a passport, PAN card, ration card, or voter identification card), proof of address, and passport-size photos.
The investor must open a new account before they may proceed. Either a single profile or a joint profile are options available to him.
The minimum and maximum investment amounts for the Postal Service Monthly Income Scheme according to the budget for 2023 are displayed in the table below.
Accounts and the highest allowed balance:
1. Maximum of Rs 9,00,000 for Single Account.
2. The upper limit for a joint account is Rs. 15,00,000.
3. At the point of account opening, the Minor Account's limit was specified.
Post Office Monthly Income Scheme Benefits
Benefits of the Post Office Monthly Income Scheme include the following:
1. Your investment corpus will provide consistent monthly income regardless of market changes.
2. The interest you earn can be put toward high-yielding assets like equities funds or shares of stocks. But remember that these investment choices also carry a lot more risk.
3. The minimum investment in this program is Rs. 1000. A variety of your financial circumstances, you could invest more than this sum.
4. The person nominated will continue to be compensated due to the investor's demise.
5. You have five more years to reinvest the money in the same plan after it has matured.
6. The money can be moved to a regular deposit account.
Post Office MIS's Drawbacks
Among the scheme's many significant drawbacks are the following:
1. No tax credit under section 80C is available under the Post Office Monthly Income Scheme.
2. If the regular payments have not been withdrawn, they sit stagnantly and do not earn interest.
3. However, earnings from interest are taxable even though no TDS is applied to Post Office MIS.
Updated Interest Rate for POMIS in 2023
A sharp drop in the interest rate, from 8.40% to 7.5% due each month, has affected the Post Office Monthly Income Scheme. Before April 1, 2016, the interest rate stood at 8.40%. It's crucial to note that the interest income derived from this strategy is taxable in this case.
In the Post Office Monthly Income Scheme, an individual may invest up to Rs. 9,00,000. This sum reflects the individual's part of the joint accounts. Deposits must be made in multiples of 1,000 rupees, with 1,000 rupees as the minimum.
Conclusion
A secure investment option that provides significant returns with a brief lock-in period is the Post Office Monthly Income Scheme (POMIS). With a 7.5% annual interest rate, the program promises a set monthly income. It is the ideal form of investment for those who like debt investments with high returns.
Leave a Reply