What is Commercial Insurance?
OkBima
16 Jan 2023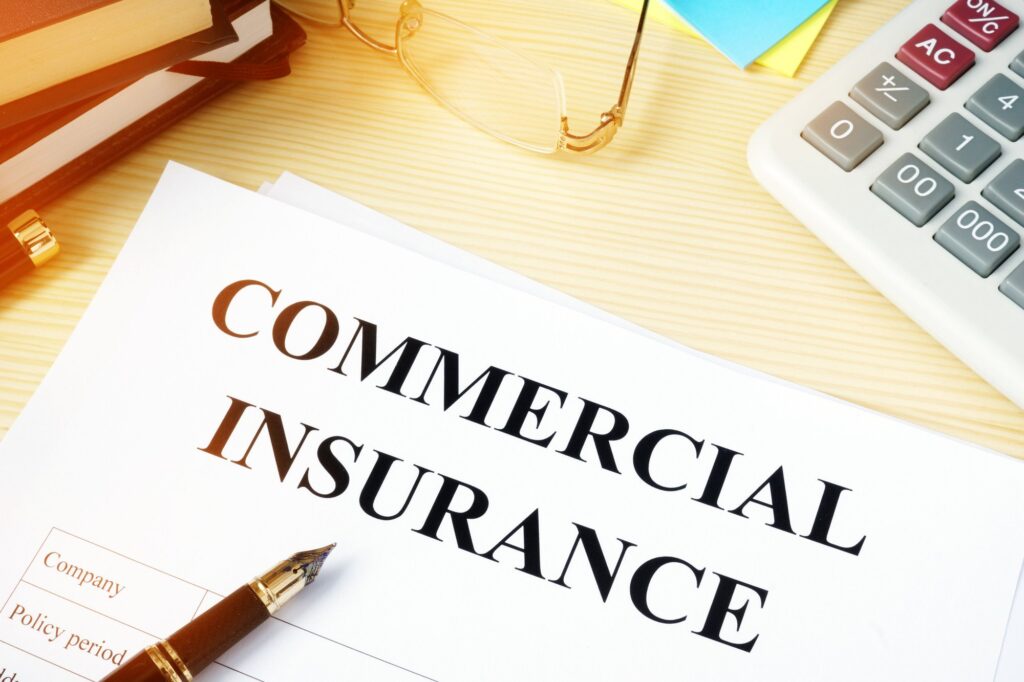 Commercial Insurance
A Commercial Insurance policy is a customized motor insurance policy that protects a commercial vehicle and its owner-driver from damages and losses. This could include losses and damages caused by accidents, collisions, natural disasters, and fires, among other things. Commercial vehicle insurance is required for all enterprises' vehicles, including auto-rickshaws, cabs, school buses, tractors, commercial vans, and trucks, among others.
Why do I require a Commercial Insurance?
A Commercial Insurance is important for the following below reasons: –
If your company owns one or more vehicles, it's critical to obtain commercial vehicle insurance to protect and indemnify your company from losses and damages caused by your vehicle(s) and the people who use them.
A commercial vehicle insurance policy will ensure that your stakeholders and passengers are always protected and covered if your principal business involves the use of cars, such as a regular cab service or a private school bus.
It is a legal requirement to have at least a Liability Only policy in place, which covers third parties from any damages and losses caused by your business vehicle.
What are the various types of Commercial Insurance?
The various types of Commercial Insurance are as follows: –
Third Party cover: – In the event of an accident, the policy guarantees to compensate exclusively for the damages caused to a third party.
Comprehensive Cover: – The policy provides extensive coverage against damages. It covers loss and injury to you and your vehicle, as well as third-party life and property, if any is involved.
What are included in Commercial Insurance Policy?
The commercial Insurance Policy includes the following: –
Accidents: – Accidental Damages to the Business Vehicle Damages to the commercial vehicle as a result of an accident.
Theft: – Loss or damage to a commercial vehicle as a result of theft.
Fire: – Damage to the commercial vehicle as a result of a fire.
Natural calamities: – Damages to the commercial vehicle because of a natural disaster.
Personal Injury: – If a commercial vehicle is involved in an accident, the driver is injured or killed.
Losses incurred by third parties: – Any third-party harm caused by the commercial vehicle.
Towing Vehicles with Disabilities: – Any harm to the towed vehicle caused by the commercial vehicle.
Are there any added benefits?
Yes, you can avail many added benefits by paying a minimal charge. The following such benefits can be availed: –
Consumable Cover- A consumable cover will provide additional protection for your commercial vehicle. In the event of an accident, it covers the cost of your vehicle's bits and pieces, such as nuts and bolts, screws, engine oil, and grease.
Loss of Revenue- Vehicles are necessary for many people's jobs. This add-on compensates you for any income loss that may occur while your commercial vehicle is being fixed due to damage.
Additional Towing Expenses- When your car is involved in an accident, it must be hauled to a garage for repairs. We will pay any additional fees you may incur while your car is being transported from the accident scene to the nearest garage or safe location under this add-on.
Breakdown Assistance – commonly known as Roadside Assistance- We all need a little assistance now and then! If your vehicle breaks down on the road due to an accident, flat tyres, a failing battery, or other reasons, our breakdown assistance add-on will provide you with assistance 24*7.
Parts Depreciation Protect- Because of wear and use, your vehicle and its parts might degrade in value over time, and this amount is normally subtracted from any claim. In the event of an accident, this add-on assures that any changed car parts (such as rubber or fibreglass parts) will be covered.
Engine and Gear Box Protect- In an accident, your vehicle's engine or gearbox may be damaged owing to things like water ingress or lubricating oil leakage. This add-on will assist cover any damages that occur after the accident (but as a result of it), such as engine damage caused by hydrostatic loss, which is not covered by a normal policy.
EMI Protection Cover- If you take out a loan for a vehicle and it is damaged in an accident, and it sits in a garage for repairs, your business may suffer a loss. You will be paid recurring EMIs to the financier of the car documented in our records through this add-on.
Personal Accident Cover- If you don't already have personal accident insurance, you can add it to your commercial insurance coverage because it's required by law. This provides coverage for the owner-bodily driver's injury or death in the event of an unfortunate accident.
Electrical Accessories- This coverage is for people who have installed any electrical item in their car that is not part of the manufacturer's model.
Non-Electrical Accessories- If you've installed any non-electrical equipment in your car that isn't included in the manufacturer's model, this coverage will help cover those accessories in the event of damage or loss.
Unnamed PA Cover- We hope this never occurs, but if something happens to the individual sitting next to you in the vehicle in the event of an unanticipated accident, this coverage will provide coverage.
Legal Liability – This coverage protects you from any legal liability that may occur as a result of an injury to one of your employees or someone else who works for you.
Special Exclusions & Compulsory Deductibles- Every loss will be subject to a mandatory deductible, which is a set amount that you must pay as your portion of the loss. This, in turn, will help you save money on your insurance. If your vehicle is entirely damaged, this will also cover the loss or damage to lamps, tyres, tubes, mudguards, bonnet, side section bumpers, headlights, and paintwork.
IMT 23 – Even if the vehicle is partially damaged, this coverage helps cover losses or damages to lamps, tyres, tubes, mudguards, bonnet, side part bumpers, headlights, and paintwork.
What are excluded from the Commercial Insurance Policy?
The following are excluded from the policy: –
Electrical Failures, Depreciation, and Aging
Breakdowns that aren't through accidents
Damage caused by illegal activities such as drinking and driving, overloading, and so on.
War-related damage, nuclear hazards, and ionising radiations
Consequential loss; only the original damage will be compensated if it causes loss or subsequent harm.
Someone other than the professional driver is operating the vehicle.
Leave a Reply