What is Burglary Insurance Policy?
OkBima
16 Jan 2023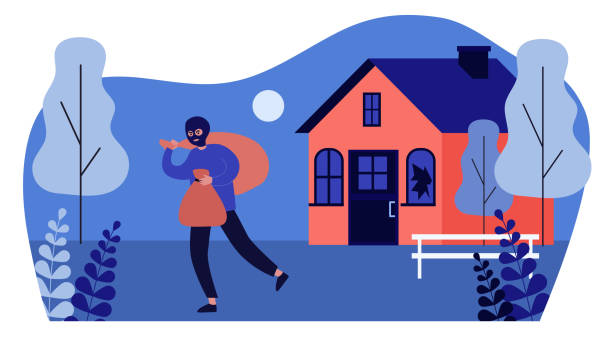 Burglary Insurance Policy
Burglary insurance is one of the most critical coverages in a Property Insurance policy, as it helps protect your house or business from losses and damages caused by a prospective burglary.
Whether you own an independent house, live in a gated communal apartment, or operate an independent store or office space, burglary insurance is critical for protecting and covering your property against the losses that an unplanned burglary might cause.
Why is Burglary Insurance Policy required?
Let's take help of some statistics: –
In India, there were 2,44,119 cases of robbery, burglary, dacoity, and other crimes committed in residential areas in 2017.
2. Theft of items from residential premises in India increased by 40 percent in 2017.
3. Home Thefts account for 70% of all thefts in India.
Who needs Burglary Insurance Policy?
Burglaries are unpredictable, and most of the time they result in damages and losses in addition to the items stolen. As a result, everyone should get burglary insurance, from shop owners to homes, to safeguard their properties and contents from unforeseen losses.
What are the key benefits of Burglary Insurance Policy?
Burglary and housebreaking insurance for your company premises.
By intelligent management of likely maximum loss assessment, coverage is accessible on a first-loss basis.
Coverage for riots, strikes, malicious damage, and theft can be added to the policy.
There are several varieties available, including floater policy, declaration policy, and floater declaration policy.
What are included in Burglary Insurance Policy?
The following are included in Burglary Insurance Policy: –
Property in business premises that is held in trust/commission, and for which one is responsible
Cash and valuables housed in a closed safe or cash box in a locked steel cabinet can be covered specifically.
Protects itself from harm (which one has to make good)
What are excluded from the Burglary Insurance Policy?
The following are excluded from the burglary insurance policy: –
Unless specifically covered, loss of property held in trust/commission, jewellery, curios, title deeds, and company books.
Burglary without the use of force.
Acts involving the insured, his or her family members, or staff, such as shoplifting.
Losses that can be covered by a fire/plate glass insurance policy.
Threats of war and nuclear dangers
Unless otherwise specified, riots, strikes, and malicious destruction are not covered.
Any type of consequential damage or legal liability.
Unless otherwise agreed upon, premises kept unoccupied for seven or more days in a row.
Uninformed alterations to the premises' substance.
Leave a Reply