Erection All Risk Insurance Policy
OkBima
14 Jan 2023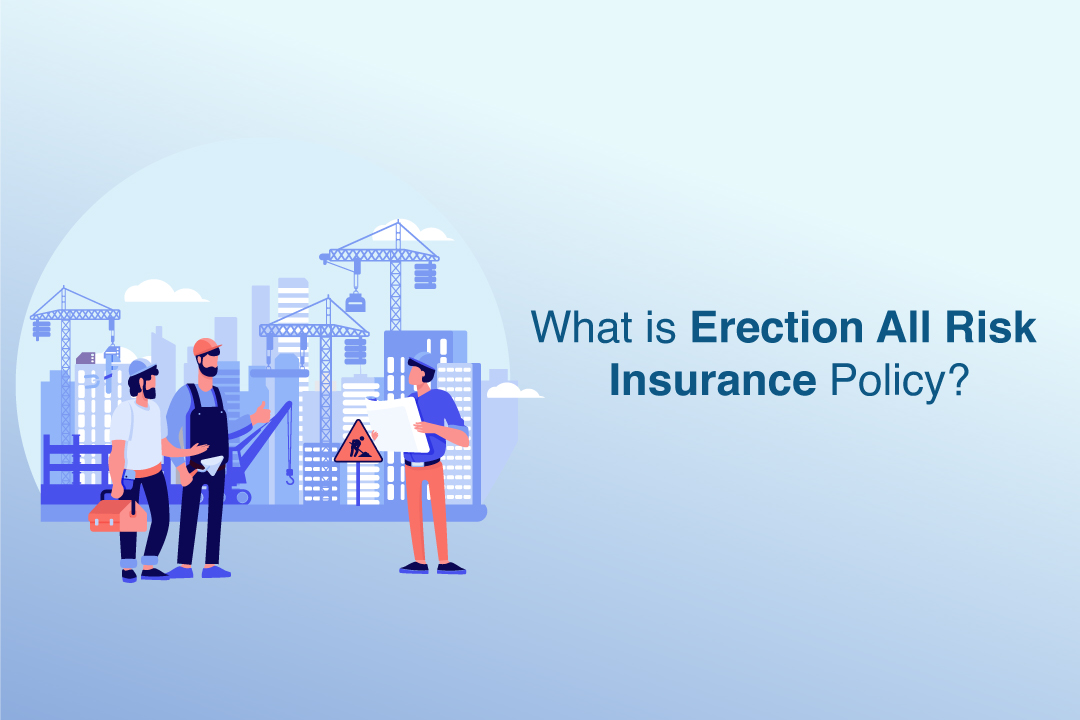 What is Erection All Risk Insurance Policy?
An Erection All Risks (EAR) policy protects Principals and Contractors, as well as Manufacturers and Suppliers, who are erecting machinery and plant, against financial loss as a result of any unforseen events that result in loss or damage to the property insured at the project site while it is being stored, erected, tested, and maintained.
EAR insurance was created to meet the needs of the market, which are rapidly changing due to advances in technology and the economic structure of projects of all sizes, whether large projects such as the construction of Thermal Power Stations, Oil Refineries, Fertilizer Plants, and other large projects, or small projects such as the installation of Computers and Electrical Equipment.
Why do you require an Erection All Risk Insurance Policy?
This insurance offers the client with comprehensive coverage for the following: –
Any contingency that may arise while unloading at the project site.
Physical construction/erection taking place during storage.
Damages or losses during test run and maintenance.
All physical losses or damages.
Are you eligible for an Erection All Risk Insurance Policy?
If you are one of the following, then you are eligible for Erection All Risk Insurance Policy: –
Property owners or renters
Small Business owners
Medium Business owners
Large Business owners
What does Erection All Risk Insurance Policy cover?
The Policy is divided into two sections: –
Section I – It covers the cost of replacing or repairing property that has been lost, damaged, or destroyed due to any reason other than those specifically excluded in the Policy. The Policy will pay or make good all such loss or damage up to the amount indicated in the policy for each of the objects, but not more than the Total Sum Insured in total.
Section II of the policy covers:
a) Legal liability for unintentional loss or damage to other people's property; and
b) Legal liability for fatal or non-fatal injuries caused by the construction of any property to anyone other than the Insured's own employees, workmen, or employees of the owner of the works or premises.
The Policy also provides for payment of –
a) All costs and other expenditures of litigation recovered by any claimant from the Insured, according to the policy.
b) All costs or expenditures incurred by the Insured with the company's written authorization.
Are there any added benefits?
These are some added benefits which can be availed by paying some nominal charges: –
There is a provision for escalation.
Debris removal and clearance
Additional rate for express freight(Air Freight Excluded)
Wage rates for holidays and overtime
Additional rate only for air freight.
Loss due to breakage of Glass
Storage rate at fabricators premises/workshop
Additional custom duty
Maintenance visits and extended maintenance coverage
Construction machinery plants and equipment loss
What are not included in Erection All Risk Insurance Policy cover?
The Company will not be liable under the Policy for loss or damage caused by:
Excess as stated in the Schedule.
Loss discovered only at the time of taking an inventory.
Loss or damage caused by wear and tear, gradual deterioration due to atmospheric conditions or rust, scratching of painted/polished surfaces or breakage of glass.
Loss or damage caused by faulty design, defective material or casting, bad workmanship, etc.
The cost of correcting any error during erection.
Nuclear dangers, as well as war and warlike operations
Wilful act or gross negligence, existing faults, regular wear and tear, and subsequent loss.
Work stoppage, whether entire or partial.
Files, drawings, accounts, money, cash, packaging materials, and other items are lost or damaged.
Any loss or penalties incurred as a result of the Insured's failure to meet the terms of his Contract of Erection's delivery or completion deadlines.
Vehicles approved for common road use or waterborne watercraft, for example, are lost or damaged.
Leave a Reply